Amber Rose at the Amber Rose SlutWalk in Los Angeles on Oct. 3, 2015
Getty By Adam Carlson
@acarlson91
Source: People.com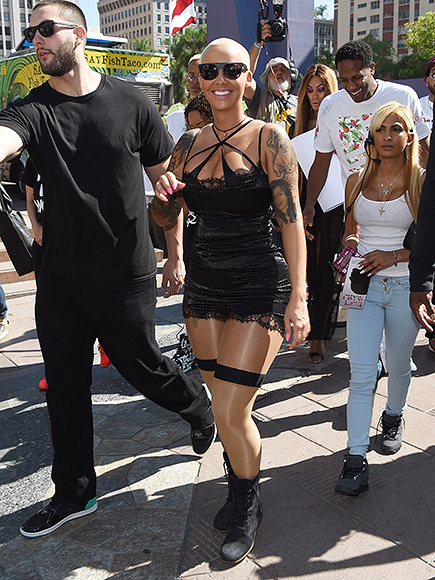 Actress and model Amber Rose and hundreds of supporters gathered Saturday in Los Angeles for "SlutWalk" – a reminder to the world, as one sign put it, that "My Clothes Are Not My Consent," according to the Los Angeles Times.
Rose and some of the participants wore revealing clothing for the event, the better to make their point: SlutWalks target what activists say are the double standards and victim-blaming that underline a pervasive culture of sexual violence. Click here to Read More
Click Here to View Amber SlutWalk Gallery
Source: Cosmopolitan
Amber Rose Tells Us Why Her SlutWalk Is The Ultimate Feminist Movement
Source: MTV News
"I deal with a lot of equality issues in my own life, and I wanted to make a difference any way I can," Rose told MTV News at a press conference on Friday (Oct. 2). "So basically me and my team put our blood, sweat and tears into developing our own SlutWalk to bring awareness to what's going on."
Click here to read full story
Is Amber Rose's Slut Walk Really About Women's Rights?
Source: Essence.com